9 – 10 SEPTEMBER 2022 
KATONG PRESBYTERIAN CHURCH
Creation Care Conference 2022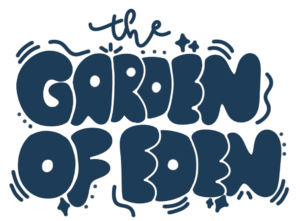 In the past decade, we've seen a global shift towards environmental sustainability, nature conservation, and a rising generation of young people who wish to live in a more sustainable world. How should Christians respond in such a time? Should, and if so, how, can the Church address and lead in the push for sustainable development in a devastated world? Does caring for creation have anything to do with the gospel?
The Creation Care Conference 2022 will be held on 9 – 10 September 2022 at Katong Presbyterian Church. We hope that it will serve as a gathering place for Christians to explore and be equipped with a biblical understanding of creation care as well as to be inspired and empowered to express this in their churches and society.
The theme for the conference is The Garden of Eden: Christ's Creation, Our Care. The meaning of the theme is threefold: firstly, a reminder of our creation mandate to steward God's creation, the earth; secondly, a prayer for God to breathe new life into the Church's effort to reclaim our roles as caretakers of creation; thirdly, to point us to our future hope when all creation is renewed upon Christ's return.
Support our fundraising efforts through your purchases or donations!
We will be selling limited edition prints and stickers done by Dorcas (@EarthtoDorcas) and Kenneth Chin (founder of Reptiles and Amphibians of Southeast Asia)!
Build Your Own Terrarium with Us
Terrarium Workshops: 11, 18, 25 June, 2 July
Looking for something interesting to do for the weekend? Come join us to build your very own terrarium with us using recycled materials and cool plants!
Take your mind off things and relax as we guide you through a fun and simple workshop on creating your own terrarium. All materials will be provided, but you are highly encouraged to bring your own recycled containers. Participants who bring their own will receive a surprise gift!
Spaces are extremely limited – only 10 slots per workshop! Each 1.5h workshop will take place at a different location, so you can choose the one closest to your home. More details are on the sign up page.
Locations include Katong Presbyterian Church, Sengkang Methodist Church and Church of the Ascension.
100% of the proceeds go towards fundraising for the conference.