What happened at the Creation Care Conference 2022?
2022 Theme: The Garden of Eden
The theme for the conference was The Garden of Eden: Christ's Creation, Our Care. The meaning of the theme is threefold: firstly, a reminder of our creation mandate to steward the God's creation, the earth; secondly, a prayer for God to breathe new life into the Church of Singapore's effort to reclaim our roles as caretakers of creation; thirdly, to point us to our future hope when all creation is renewed upon Christ's return.
Keynote Session

Creation Care & The Gospel
9 September, 7PM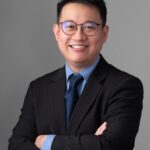 Mr Leow Wen Pin
Lecturer, Biblical Graduate School of Theology

Mr Leow Wen Pin is Lecturer in Biblical and Interdisciplinary Studies at the Biblical Graduate School of Theology, where he teaches courses in the biblical languages, biblical interpretation, and more. Mr Leow was initially trained in the sciences, and taught physics before going into full-time ministry. In the areas of biblical studies and theology, Wen Pin graduated with distinction from the universities of Oxford and Aberdeen as well as Singapore Bible College. He is a lifelong volunteer, and was formerly a nature guide at Chek Jawa.
Workshop Track 1

Living Sustainably: Tending to the Garden
10 September, 10AM – 5PM
Theologian David Dockery proclaims,  "A Christian worldview is not just one's personal faith expression, not just a theory. It is an all-consuming way of life, applicable to all spheres of life". Similarly, the biblical principles of stewardship, love and thoughtfulness that undergird creation care must be lived out in all areas of our lives. How can care for creation manifest in our diets, our consumption habits or even in the way we manage our finances? How can our everyday choices honour our Creator and His creation?
Workshop Topics
Consumerism & Simplicity | Food & Diet | People, Planet, Profits: It is possible to achieve?
Confirmed Speakers

Rev Lam Kuo Yong 
Senior Minister, Katong Presbyterian Church
Mr Reuben Ang
Managing Director, Hesed & Emet Holdings
Dr Eunice Ng 
Lecturer and Social Scientist
Workshop Track 2

Theology of Creation Care: Digging into Scripture
10 September, 10AM – 5PM
"From Genesis to Revelation, the Bible reveals a God whose creative power and loving care embrace all that exists, from earth and sky and sea to every creeping, crawling, swimming, and flying creature." writes theologian Douglas Moo. Yet, biblical teachings about creation are sometimes sidelined as marginal, inconsequential or irrelevant. What is the purpose of creation? Do we have an ethical responsibility to care for the earth? Will creation be renewed or replaced? And what does that mean for us?
Workshop Topics
The Purpose of Creation | Ethics of Creation Care | The New Creation
Confirmed Speakers
Rev Dr Nathanael Goh
Assistant Pastor, Sengkang Methodist Church
Ms Prarthini Selveindran 
Volunteer, A Rocha International
Co-Editor of God's Gardeners: Creation Care Stories from Singapore and Malaysia

Dr Benjamin Grandey 
Climate Physicist
Workshop Track 3

Missions & Environmental Justice: Sowing Seeds of Justice
10 September, 10AM – 5PM
Wildfires. Floods. Droughts. Environmental disasters are becoming more widespread, more common, and more intense. Not a single sector of society remains unaffected by the climate crisis – especially those who are the most vulnerable. Jesus calls us to love our neighbours as ourselves. How does caring for creation translate to loving others? How does climate change present both opportunities and challenges for missions? How can we speak the truth in love, both in and out of our churches?
Workshop Topics
Caring for Creation & Caring for Humans | Climate Change & Missions | Saving seals or saving souls? The case for all of creation
Confirmed Speakers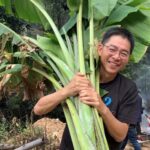 Dr Tan Lai Yong
Medical Doctor
Ms Jasmine Kwong
Creation Care Advocate, OMF International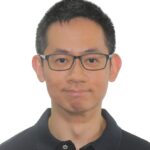 Mr Soh Weijie
Manager (Local Programmes), World Vision International (Singapore)
Workshop Track 4

Appreciation & Rest: Resting in the Garden
10 September, 10AM – 5PM
Singapore, the city that never sleeps. Our minds are so busy they can hardly rest too, our responsibilities often fill our thoughts even when we are doing other things. The negative result is a lack of concentration which results in us failing to be fully present in the here and now. Scientist and theologian Alistair McGrath states "Christian worship is a sense of wonder at the beauty and glory of God, which draws us into a deeper and more fulfilling vision of faith." How can we slow down our pace of life to wonder at God's creation? How can admiration of God's handiwork inspire reverence for Him?
Workshop Topics
Attentiveness | Slowing Down | Bugs & God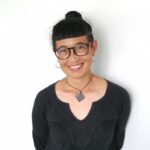 Ms Melissa Ong 
Volunteer Coordinator, Friends of A Rocha in Singapore
Ps Jenni Ho-Huan
Pastor & Founder, To Really Live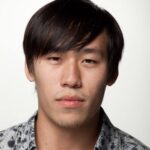 Mr James Khoo
Bug Educator
10 September, 5PM
Enjoy a sustainably catered dinner and take inspiration on how we can reimagine the way we eat in our churches. All participants are to bring their own containers and utensils.
Plenary Session

Creation Care & The Mission of the Church
10 September, 7PM
Ms Prarthini Selveindran
Volunteer, A Rocha International
Co-Editor of God's Gardeners: Creation Care Stories from Singapore and Malaysia
Confirmed Panelists
Dr Kwa Kiem Kiok
Lecturer in Missiology and Integrative Studies, Biblical Graduate School of Theology
Rev Lam Kuo Yong
Senior Minister, Katong Presbyterian Church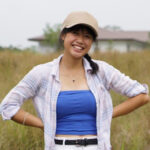 Ms Kezia Khoo
Programmes Coordinator, Creation Care SG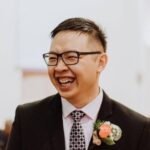 Mr Jonathan Lee
Project Engineer, Hitachi Aqua-Tech Engineering Pte. Ltd.
Natalie Yee | River of Life Community Church
Delia Koh | Light of Christ Church Woodlands
Andre Shum | Church of Our Saviour