Creation Care and the Gospel
Retail price: S$15.00 (Paperback) / USD$8.99 (eBook)
All proceeds will go to supporting our work at Creation Care Singapore
What is Creation Care and the Gospel?
Creation Care and the Gospel is an introductory primer written for church leaders and small groups that are interested in learning more about how creation care is a necessary part of Christian discipleship, and how to live out creation care as individual Christians and in the life of the church. It aims to provide Christians with the required theological and practical insights to meaningfully engage with creation care as part of daily discipleship.
Chapters 1 and 2 (Ps Leow Wen Pin) provide a biblical theology of creation care in relation to the gospel. Chapter 1 focuses on the Old Testament, while Chapter 2 on the New Testament. Chapter 3 (Mr Dennis Tan) focuses on creation care in the life of the individual Christian. Chapter 4 (Rev Lam Kuo Yung) covers creation care in the life of the local church.
Each chapter ends with a set of questions for further reflection (either individually or in small groups). An appendix with additional creation care resources concludes the guide.
"I greatly enjoyed reading this brief introduction to creation care, and warmly commend it to others. It appeals to head, heart and hands, with clear and helpful biblical foundations, some delightful lessons in creation care discipleship from Singapore wildlife, and a pastor's practical call to action for churches. Creation care is not only topical. It is also deeply biblical, and I pray that this booklet will inspire many to let Jesus be the Lord of their relationship with the natural world. I also hope it will help Creation Care Singapore go from strength to strength! Read it, reflect on it, respond to it!"
"Creation Care and the Gospel is an easy-to-read primer for those looking to integrate creation care into their daily lives. It is filled with biblical and practical insights for both the individual and the local church. From Wen Pin's highlights of 'creation in the gospel' from Genesis to Revelation; to Dennis' lessons from specific creatures for the individual; to Kuo Yung's head-heart-hand approach to creation care for the local church, readers are inspired to take thoughtful actions while remaining grounded in biblical truth. May this primer help spark deeper engagement in this significant Christian discipleship issue."
Reverend Lam Kuo Yong is the Senior Minister of Katong Presbyterian Church, and serves as the Moderator of the English Presbytery of The Presbyterian Church in Singapore. Kuo Yung is author of the books Together Alive: Rediscovering Community Living in God's Family and Total Discipleship: Experiencing Jesus and His Abundant Life. He is married to Lois Kwan and they have three children. In his free time, he enjoys cycling, fishing, and camping.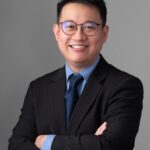 Pastor Leow Wen Pin is an Associate Pastor at Bethany Evangelical Free Church, serving actively in the church's teaching and preaching ministries. He is also the founder of the Koinonia Inclusion Network, a disability mission organisation that enables the Church to welcome and disciple people of all abilities. A biblical scholar by training, Wen Pin is the author/editor of several books on various Christian topics. He is married to Dr Su Xinyi and they have three children: Matthew, Nathaniel, and Sophie. For more information, see www.leowwenpin.com.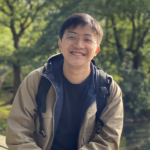 Mr Dennis Tan is Co-Founder and Projects & Partnerships Lead at Creation Care SG. He is currently a nature-based solutions analyst using remote sensing and artificial intelligence to enable sustainable agriculture and power nature-based solutions. He graduated from the National University of Singapore in 2023 with a Bachelor of Environmental Studies and a Minor in Geographical Information Systems. Besides creation care, his interests lie in spiders, board games, and the role of the Church in society. He currently serves as the Secretary on the Local Church Executive Committee of Sengkang Methodist Church, where he also heads the creation care team.
Held in Collaboration With